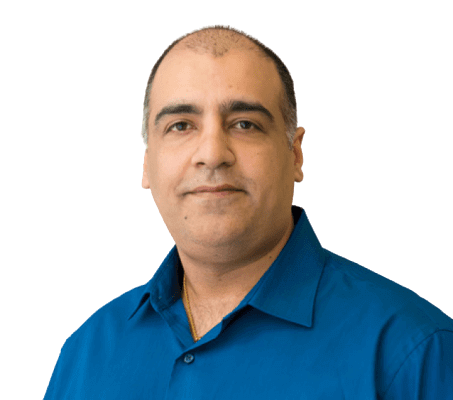 General Practitioner, MD, FRACGP, FRNZCGP, Certificate in Primary Care Skin Cancer Medicine and Dermoscopy
GP
Department
Dr. Robin Singh is practice principle and an experienced Family Practitioner in Hillside, Victoria.  He has several years experience as a GP in New Zealand and Australia.  He is a fellow of Australian and New Zealand College of General Practitioners.  He has worked in general practices in both metropolitan and regional Australia.  He has worked in a variety of specialties including Pediatrics General Surgery, Accident and emergency.   Dr. Singh is a dedicated and passionate doctor and enjoys seeing variety in General Practice.  Dr Singh's area of special interests include: family medicine, Skin Cancer management and skin procedures.  Dr. Singh regularly attends skin related professional development education and training.  He is also qualified to administer Implanon Contraceptive Implants.
Dr. Singh had been practicing in Newcastle and has recently moved to Melbourne to live close to the family.  He has worked in Point Cook and Kings Park.  Dr Robin speaks and consults in English, Punjabi and Hindi.
He has young family with two young boys 12 and 6 years old.  In his spare time, he loves to travel, play Golf and watch movies.   He speaks English, Punjabi and Hindi fluently.
Special Interests: Dr Robin Singh
Skin Cancer, Certificate in Dermoscopy and Skin cancer surgery
Paediatrics, Medicine for the elderly, Sports medicine, Dermatology and men's health including cardiovascular medicine.
More info at https://aspiremed.com.au/skin-clinic
To Book an Online Appointment, click on Book Now button below.